Support WheelEasy volunteer and donate for wheelchair friendly access
A message from the founders
"
We need your help to keep WheelEasy free for everyone to use and ad-free!
If you like what we've built so far, please support us. It's a real labour of love (we don't pay ourselves) and we've spent hundreds of hours getting this website off the ground. We need your help to keep it going.
We rely on donations, so your help will make all the difference.
Right now we are running a crowdfunding campaign to raise funds. When you click on the donate button here, it will take you to our campaign page.
And if you want to make a recurring donation, please do get in touch at [email protected].
And the good news is, if you're an Australian resident for tax purposes, your donation is tax deductible.
"
DONATE
The WheelEasy Foundation
The WheelEasy Foundation believes leisure activities should be made available to everyone. Our purpose is to create and develop products and services that enable the mobility-impaired and everyone with them to have full access to leisure activities together.
Our Story
When Max Burt was left paralysed in a car accident years ago, Max and his wife Justine were both struck by just how many activities as a couple they couldn't do together.
They saw that when a mobility-impaired person is limited by the leisure activity available, the people with them are always affected too; family members, friends, or other companions. And then add to that all the mums and dads struggling with all the prams sold every year. So they decided to launch WheelEasy.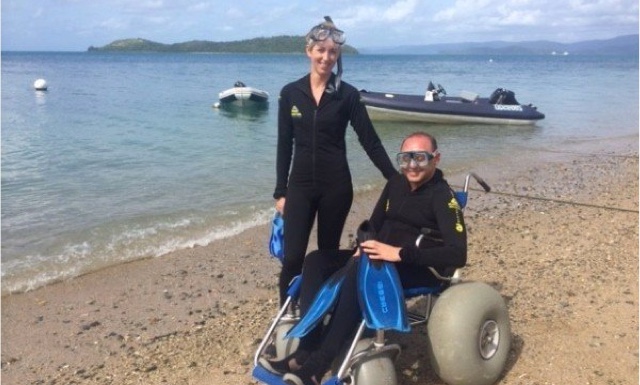 Our aim
Our aim is to integrate the mobility-impaired and all the people with them more fully into everyday life. There are numerous accessibility friendly products that currently exist, and more still waiting to be created. The WheelEasy Foundation aims to help deliver these products and services to all those who can't get out and fully enjoy life together.
With your help, we can empower the mobility-impaired and give them full access to everyday life. The products here already exist or can be created.